According to a GSMA report (1) from 2016, there are now more than 5 billion unique mobile subscribers worldwide. In the last decades the use of new communication technologies, like smartphones and wireless internet, has rapidly increased.
We are exposed to radiofrequency (RF) electromagnetic fields (EMF) from both natural sources and from some of the telecommunication technologies we use (see this explanation of what EMF are).
There is extensive public and scientific interest in the possibility that RF-EMF exposure might increase the risk of disease, as this has yet to be determined. Therefore it is important that we begin monitor the health of a large group of people over a long period of time to identify if there are any long-term health effects associated with these new communication technologies. This research has been endorsed as a priority by agencies worldwide, such as the European Union's Scientific Committee on Emerging and Newly Identified Health Risks (SCENHIR), and the World Health Organisation (WHO).
Many studies have concluded that there is no convincing evidence to date that mobile phones are harmful to health. However, the widespread use of mobile phones is a relatively recent phenomenon and it is possible that adverse health effects could emerge after years of prolonged use. Furthermore, it has been difficult to assess exactly how much people used their phones (the COSMOS study is using improved method to assess mobile phone usage of participants).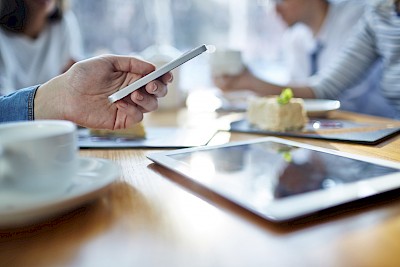 IARC assessment
In May 2011 the International Agency for Research on Cancer (IARC), which is part of the World Health Organisation, announced in a press release (2) that it had classified radiofrequency electromagnetic fields as possibly carcinogenic to humans (Group 2B); this was later published as an IARC Monograph in 2013 (3). The IARC Working Group of 31 scientists reviewed the scientific literature and concluded that there was limited evidence of carcinogenicity among users of wireless telephones for glioma and acoustic neuroma, but inadequate evidence to draw conclusions for other types of cancers. IARC concluded that a close watch should be kept for a link between mobile phones and cancer risk, and that it is important that additional research be conducted into the long-term, heavy use of mobile phones.
In 2014 a commentary on Mobile Phones and Cancer was published, providing viewpoints from members of the IARC Working Group on 'Next Steps After the 2011 IARC Review' (4). Authors reviewed additional epidemiological evidence and reiterated the inconclusive nature of the studies. The authors concluded that 'these newer results do not remove the uncertainty inherent in the "possibly carcinogenic"(2B) IARC classification', and the authors 'made the call for more research', recognising prospective cohort studies, like that of COSMOS, as essential for a valid assessment of exposure.
The Current Research Agenda
The World Health Organization (WHO) published a research agenda for radiofrequency (RF) fields (5). In terms of epidemiological research, the WHO agenda identifies the COSMOS study as one of the most important studies currently ongoing in this field, and the study continues to be classified as high priority in order to evaluate potential long-term risks of mobile phone use.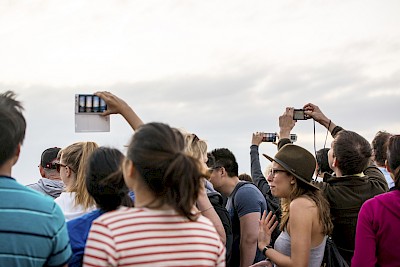 References